Post by Deleted on Apr 25, 2016 6:21:00 GMT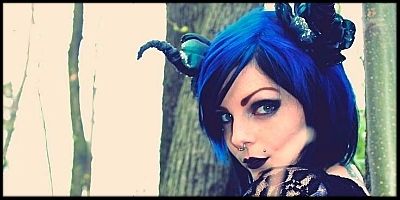 When united we come to the land of the sun
With the heart of a dragon we ride
Even over the sounds of the battle raging around them, Trinity could just barely make out the voice talking in Falcon's earpiece. If she'd been any further away from him she might not have noticed it. She had heard of SHIELD of course, though being a Morlock, the government wasn't exactly chomping at the bit to recruit her. Hell, she wasn't even sure the X-Men would want her, despite her new friend in Rogue. A blue Beast with fur was a lot different then a large dragon lady with massive wings who could light the whole place on fire if she sneezed. Still, Trin had a good heart, even is she did try to drown it in alcohol most nights. Her blue lizard eyes caught sight of the agent on the roof of the collapsing building about the time that his voice was cut off in Falcon's ear. "Don't worry, I got him, focus on killing things." She told Falcon before taking off towards the building.
Without Strange around to take care of the Leviathan, she didn't have anyway to take care of it's large body as it fell. Damage was bound to happen, but Trinity did her best to limit the causalities. Tucking her wings in, she pushed herself into a dive after Clint as he plummeted towards the ground. Reaching out with her long nailed fingers she caught the strap on his quiver and instantly spread her wings wide, her other arm wrapping around his chest as she hauled him backwards and did her best to slow his descent. "If you shoot me, I will drop you." She warned, she was tired of getting shot by the good guys. Once she had him stabilized, she tossed him a bit int othe air so she could catch him in her arms much like the hero would carry his girl in the movies. Trinity really didn't like gender stereotypes. "I'm Draconia by the way. You had something you wanted to tell me?" She inquired, careful not to smile too big with her teeth that close to his face.
There was one Leviathan left and Draconia had plans for it. She would wait for Clint to either tell her what he wanted or introduce himself. "I've got a plan, how good are you at surfing?" She asked. Having someone up there with her would be a big help. It didn't take her long to catch up with Falcon, still carrying Clint in her arms. "Hey Falcon, I could use some help with the big guy." She told him, motioning with her tail to the Leviathan not far off that was raining Chitauri on the city. The battle was beginning to turn however, that much was clear from up here. With the Dark Elves on their side now, whoever the hell they were, the Chitauri had a lot to contend with. Earth was not about to go down quietly.
With Falcon in tow, Trin headed for the Leviathan. Her plan was to use the two of them to take out the Chitauri while she repeated her previous actions of armor stripping. The technique had worked fairly well so far, it was just hard to focus when you kept having to stop and protect yourself.
Proud and so glorious standing before us